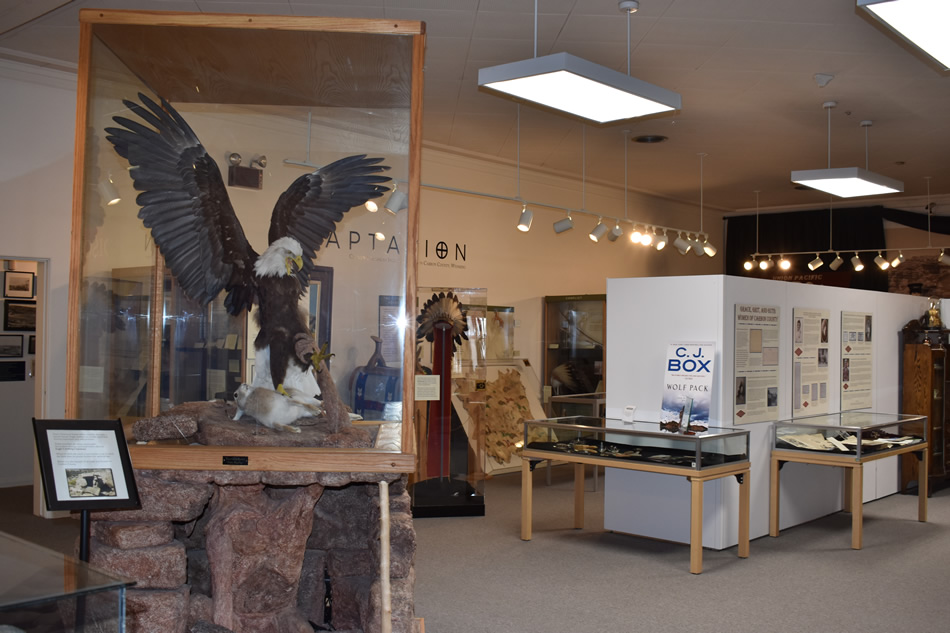 Current Exhibits
The Carbon County Museum houses three separate gallery spaces that cover different aspects of our local history. We also have a separate Children's Zone for them to explore. Visitors enjoy a variety of exhibits that reflect the history, people, and events of our region.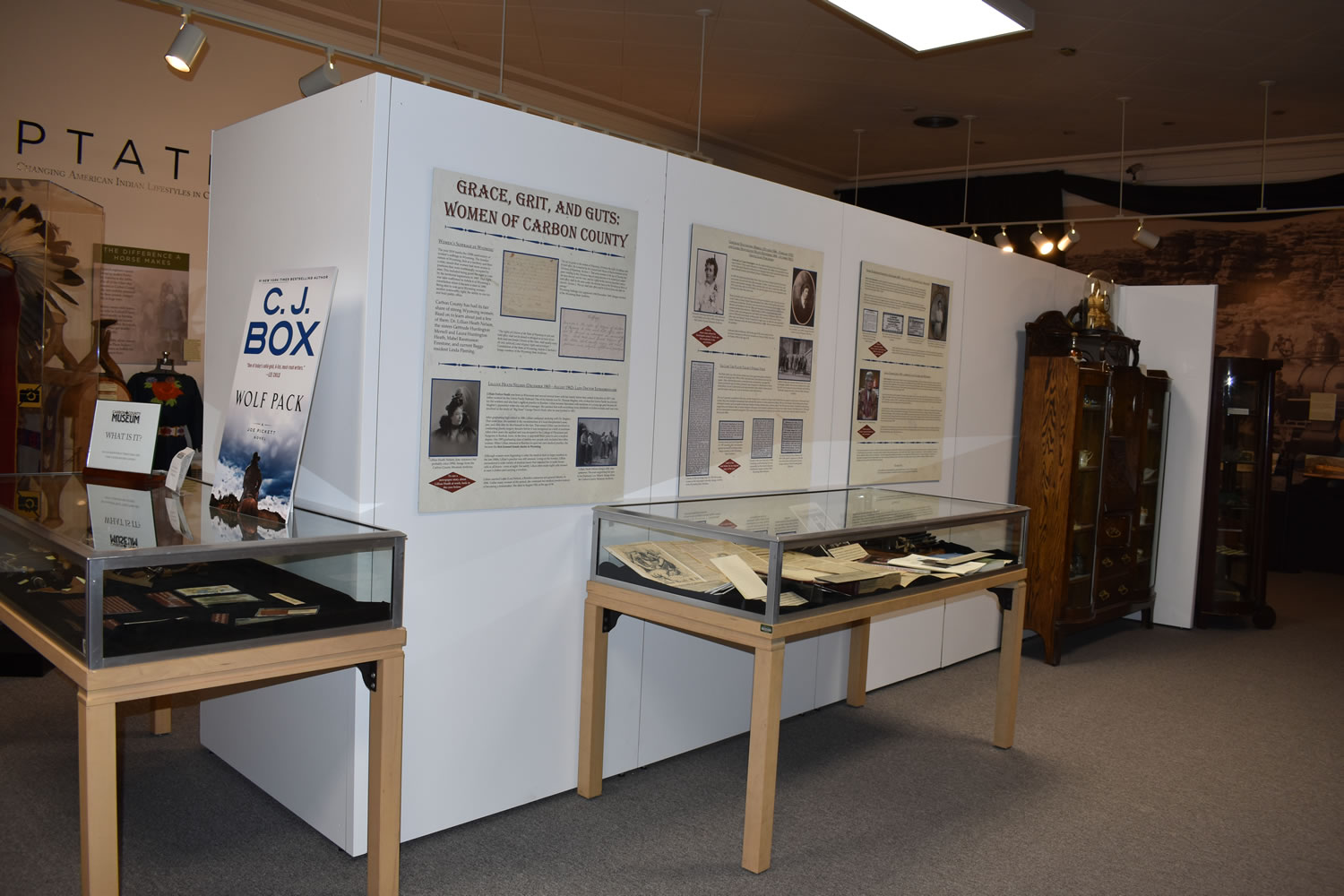 Main Gallery Space
The Main Gallery features a variety of exhibits, including the original Wyoming State Flag, the history of Carbon County, and early settler life.

Other exhibits in the main gallery include our new Women's Exhibit, "Grace, Grit and Guts: Women of Carbon County" as well as a Native American exhibit, a Union Pacific exhibit, and our "Outlaws" exhibit featuring Big Nose George Parrot. The colorful history of Carbon County's earlier days is reflected in this gallery.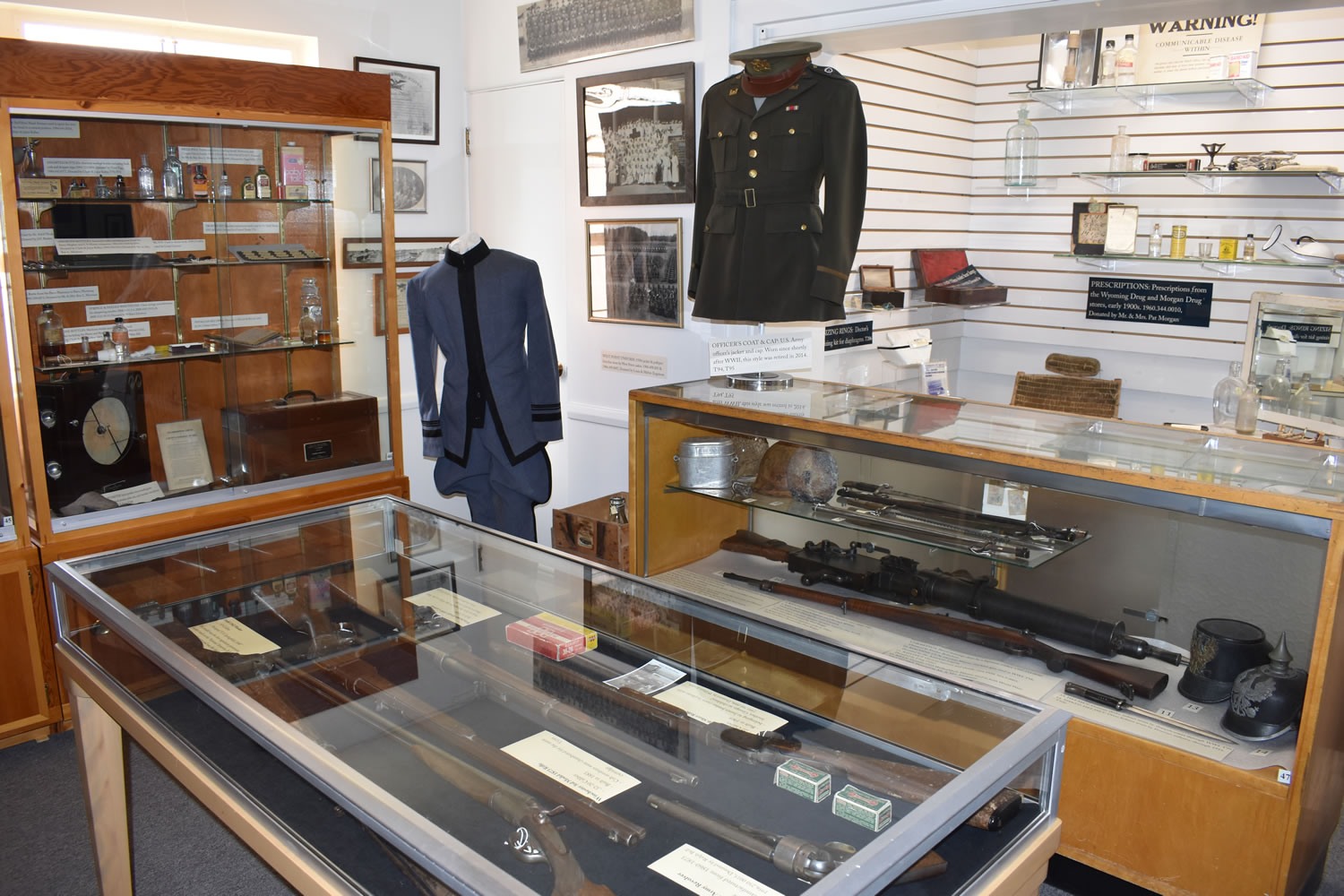 Military Room
We have a smaller gallery where we focus on military history. Original objects include a variety of items from the funeral procession of President Abraham Lincoln, soldiers' supplies from World War II, medical devices as well as a variety of guns.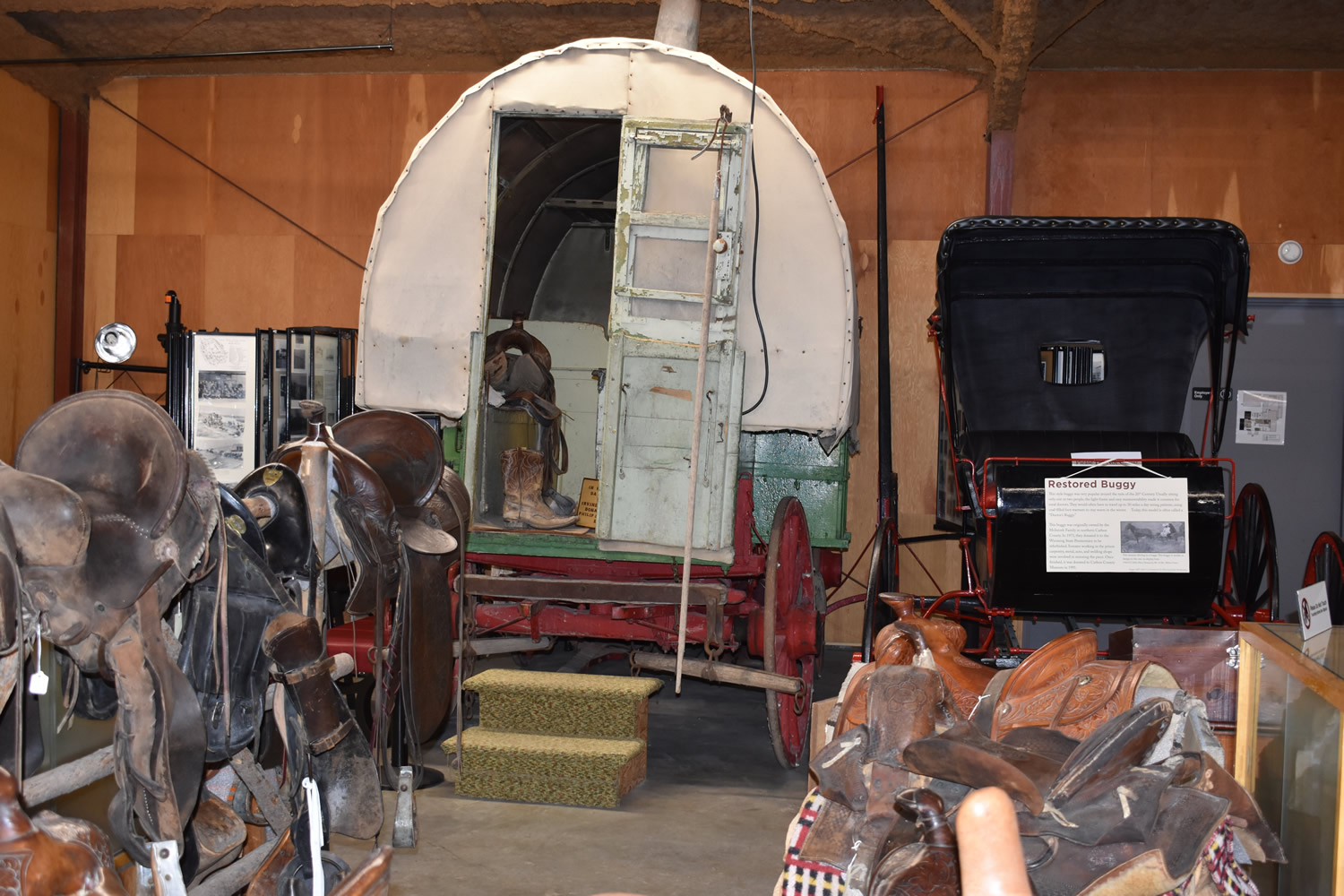 The Garage
The attached garage of our museum holds incredible treasures! Our larger objects are housed here, including a vintage racing car, a sheep wagon, a sleigh, and other treasures from our county, such as snowshoes for horses and original mail pouches. Spend some time in the garage -- it's quite fascinating.